Know the People behind Lifedflix
Amarnath has more than fifteen years of experience with Automobile and Financial Services sectors. His sharp analytical skills and a keen, incisive attitude brings in a deep and critical thinking bank to the company and strengthens it at its core. This said his inner calling was 'to do something more contributing and to make a difference' which was observed and researched by him on his journey as the recruitment head where interviewing young individuals brought to light many starling realities of how early childhood care and education was a key to an individual's life skills and the programming of a youth's mind in the space of work and its ethical aspects – this research got the company LIFE to a successful reality.
A Bachelor in Psychology with a keen nature to meet and mind people with his great depth of understanding of business & people management and also what it takes for organizations to create a healthy & productive environment is his primary strength. A very meticulous, detailed and result oriented professional, Amarnath has the ability to pre-empt challenging situations by converting them into opportunities making him a great Leader and adviser along with his determination and eye for detail. All this under his umbrella make him an ideal guide which also highlights his down-to-earth personality. He proved his merits incessantly with giants like GE Money, ICICI Prudential & Future Genarali to name a few. He introduced 'Karadi Path Education Company' to western India and contributed to 'Language Development' space.
An astute speaker and an avid reader he has been a guest speaker at many schools and colleges, to address various issues faced by students, parents, teachers and school management.
Amarnath encompasses many passions few of which are extensive travelling, cooking & counselling. Amarnath continues to make a difference in many young lives today, through LIFE and with the zeal that he holds to see a brighter future for all children success is always around the corner.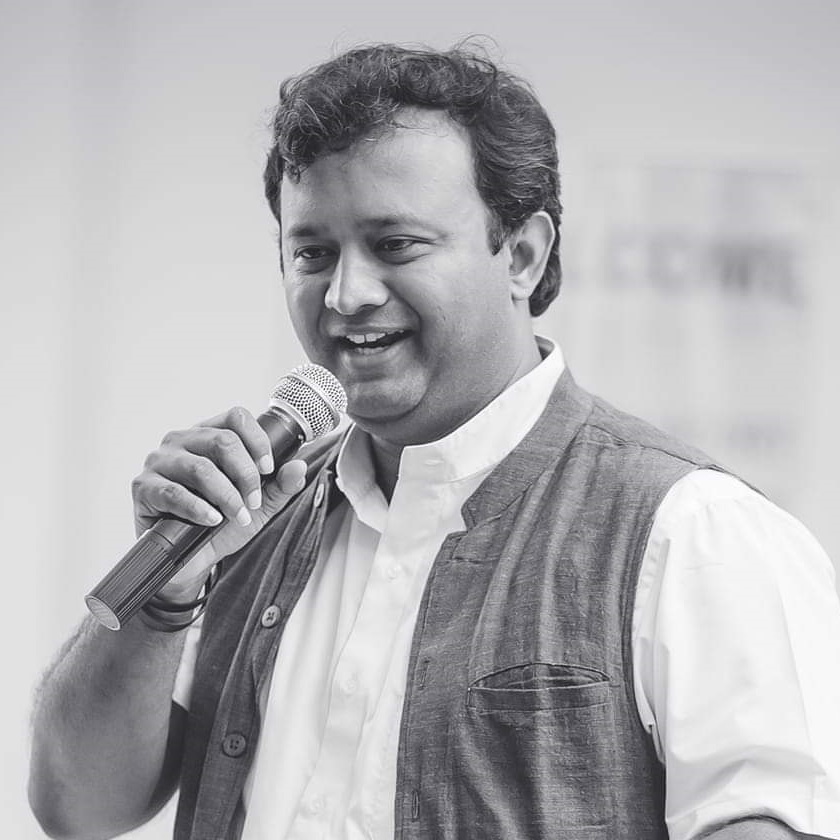 Ruhi has an experience of more than two decades on teaching different forms of Dance (Classical & classical contemporary, western & western contemporary, Latin ballroom & Indian Folk dances) and almost nine years of experience in the world of Pre-school. She is an Early childhood development expert with a certification on ECCE from Commander's Academy, Mumbai along with a Masters Degree in English Literature. An author of many articles in Media and an ardent blogger she is also a certified Trainer by Success Gyan on the Global Train The Trainer programme. She's a certified RJ from Noel Kyemers voice & dubbing academy. She also holds a Post Graduate Diploma in Special Education (ADHD, Autism and Learning Disabilities) Course from Asian College of Teachers, a leading teachers training institution in Asia.
LIFE Smart Preschool Program & LIFE- Dance & Drama Curriculum is designed and developed under her leadership and she has been taking care of all the aspects to ensure School needs with respect to child holistic development and teachers training is delivered in which she is instrumental to train and monitor program performance on a regular basis. Her subject expertise lies in Languages & Biology. She holds experience in level 4 child care. Also excellent in art & craft work. Ruhi's enthusiastic attitude has been a key hold across all areas of profession as a dance instructor & choreographer, planning quality activities, to communicating with parents on different parenting skills.
A teacher at heart she taught all kinds of age groups in private dance schools, recognized educational institutions, colleges, corporates like L&T, Gold Gym, Talwalkars etc. Added to this she specializes in language and movement training young toddlers up to the age of 6 yrs. A relentlessly result oriented individual Ruhi is dedicated to achieving the highest possible standards across all educational aspects. She holds excellent writing skills which include writing content on web, curriculum design, theatre scripts, blogs, magazine articles, few poetic columns for Indian express. As an ardent blogger her topics include writing about education of toddlers, parenting, fashion and wedding stories, personal life theories of people etc.
Ruhi's passion is reading, dancing, writing, & having unending conversations with children of all ages. She believes that knowledge is every where and in every form, it's upon us to notice it and engulf it, and with this belief she wants to make a difference in the lives of as many children as she can.
Co- Founder &
Head of Academics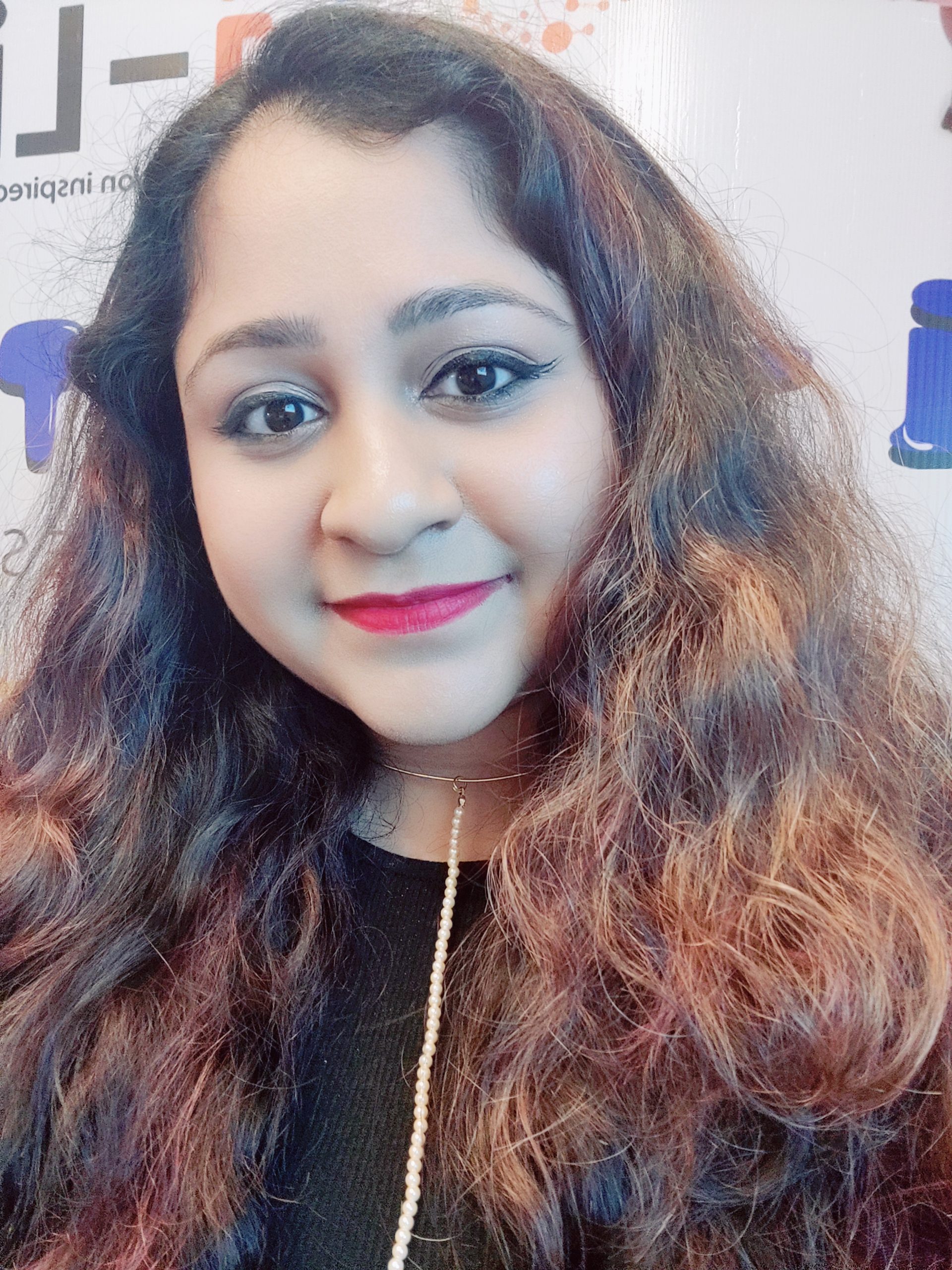 Gayathri has more than fifteen years of experience in handling all aspects related to HR. She is a power house of getting things running where required in processing all necessary HR needs of a company. A Bachelor of Commerce, she has the insight to look into every minute detail in relation to data handling, recruitment and organising events for the company.
Her experiences in both India and overseas (10 years) makes her a valuable asset as her observations give many broad and critical comments for better running of the company.
Completely responsible for entire operations of LIFE organization, she has been instrumental to set up end-to-end working of our schools. Very good with design thinking Gayathri has been instrumental to design and develop the entire Augmented Reality Books from Stories to work with Illustrator and conceive the final books. An ardent and keen learner she is soon to hold a B.Ed degree which will add a new feather to her hat. Her deep seeded curious mind helps the company work smoothly through numerous new aspects, both technological and operational which thus makes her an asset who holds talents with many hats. Her inquisitive mind brings to light new ideas on the working table. She takes care of all aspects related to operations for LIFE Organization. She also holds a diploma in Fine Arts. Gayathri loves reading books & listening to music.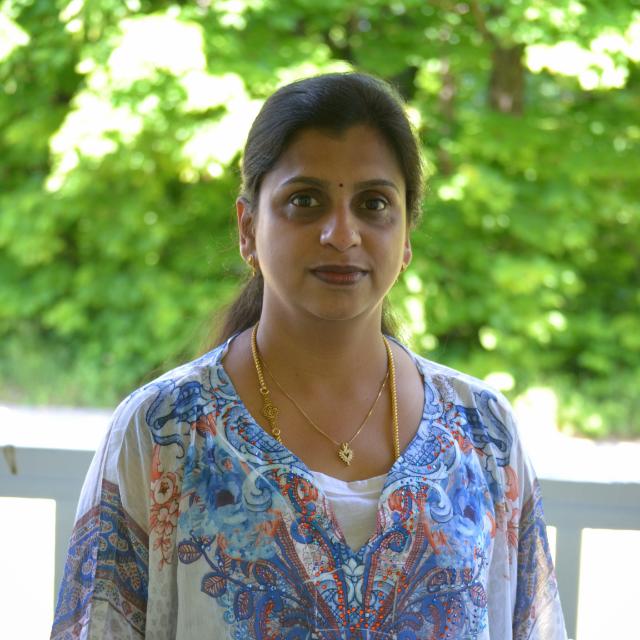 Manas stands out as a seasoned IT Professional, with over 20 years of work experience in Development, Support, Project Management and Service Delivery roles in various multinational companies as well as start-ups. His exposure to various people and cultures around the world, due to the global roles & responsibilities held in GE Capital, has been his biggest teacher in professional life.
The title of a small town boy, born in Bhubaneswar didn't stop his talents to become stars in his pandora box of experiences as he travelled the length of the nation most of his childhood. A fire to contribute new initiatives with his experience, technology and management skills excites the team to join in the process of any new enterprise. Manas aims to substantiate his experiences so as to take the company to the next level from the perspective of IT Infrastructure and Solution Design.