December 18th 2021, 4:00 PM - 6:00 PM
* This is a past event
* You can watch a recording of this webinar here
December 18th 2021, 4:00 PM - 6:00 PM
* Zoom link to join the Webinar will be sent post registration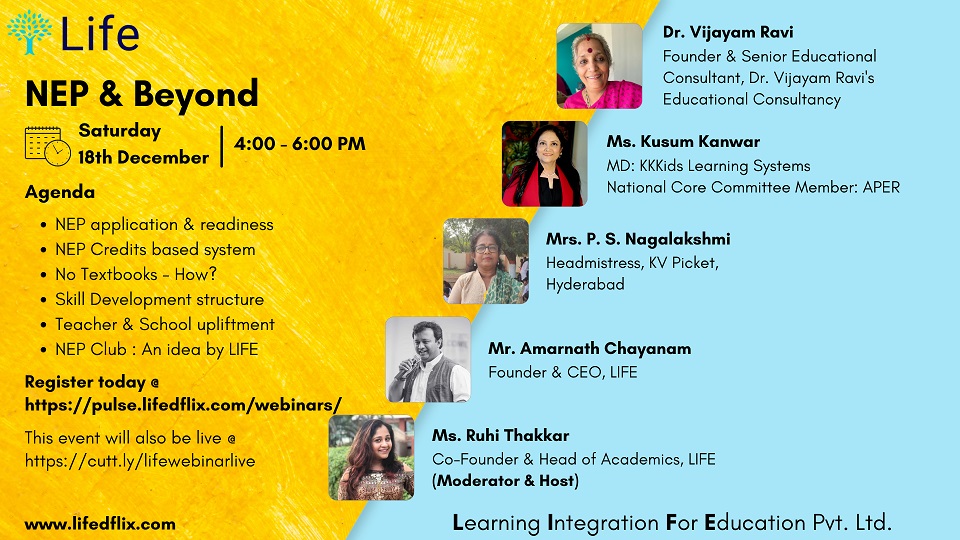 September 8th 2021 - Past Webinar
NEP 2020 &
Nipun Bharat Policy
* This is a past event
* You can watch a recording of this webinar here

Pooja Kiran Poojari
Teacher, Pawar Public School
I really liked it a lot. There are many things we teachers has in our mind and this webinar helped me to find few answers. All speakers shared valuable information their views were relevant to topic. Your questions were so to the point that made this webinar more fruitful and the most amazing thing was presence of Dr. Swati Popat Vats ma'am. Overall well organised. Thank you so much.
Knowlegable jury solved our doubts.They transformed our mind towards NEP
Thank you so much for organizing this. I gained valuable insight from the discussion made by the esteemed panelists.